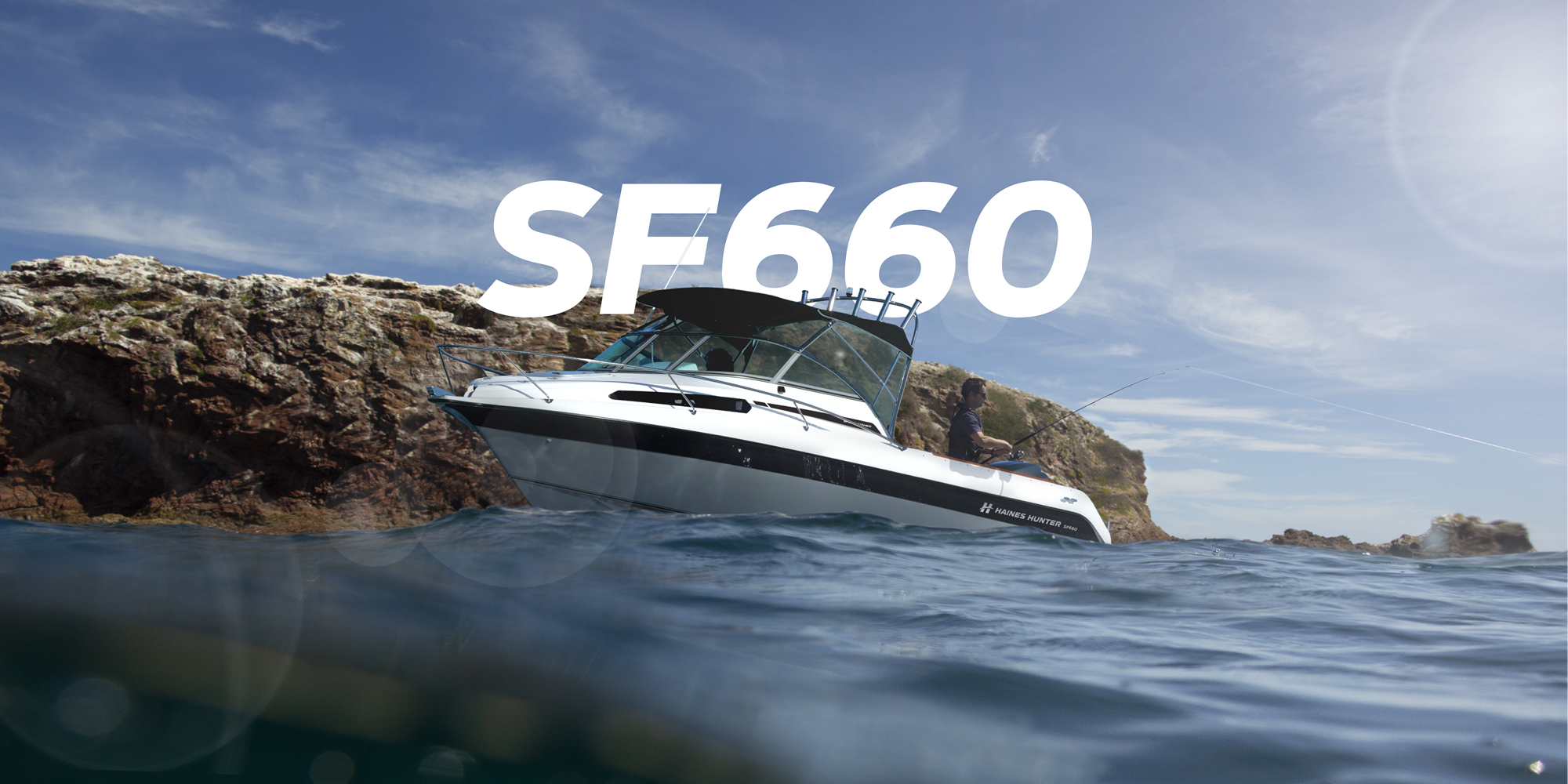 SF660 Sport Fisher
7.35M LOA 50-knot rocket ship
7.35m Overall
Length
1850kg BMT Dry
Weight
200-225hp Recommended
Horsepower
200L Fuel
Capacity
8 Max
People
Overview
Before building the SF660 Sport Fisher, Haines Hunter went back to the drawing board. With a brief to amplify space and stability without compromising performance and handling, the SF660 has become a tour de force. With the option for an enclosed forward cabin (SF660C), the cockpit space is huge with maximum beam aft providing an incredibly stable platform. The handling is vice free without the need for big horsepower. And both are achieved without compromising comfort.
Perfectly suited to serious fishing or diving trips, the SF660 is also a superb family boat that delivers adventure in style. An optional factory Sport Fishing Bimini Top, complete with rocket launchers, can set this boat apart even further - before even considering the legendary Haines Hunter ride!
With its signature Deep V hull supported by a 5-year structural warranty, the 660 Sport Fisher has a real edge when it comes to cockpit space for any boat its size. Arrange a test drive today with an authorised Haines Hunter dealer.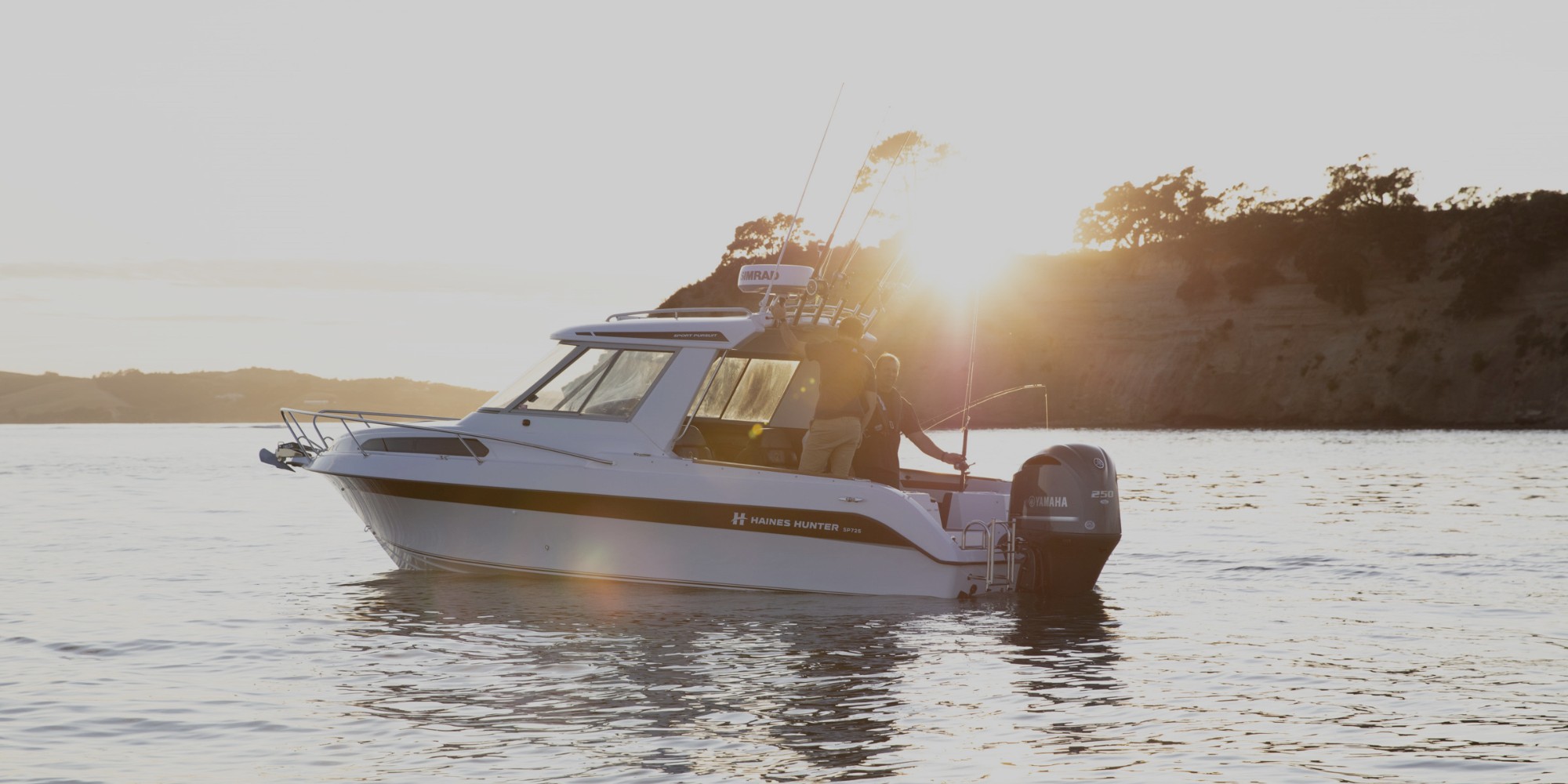 HAINES HUNTER PERFORMANCE
The SF660's signature Haines Hunter Deep V hull is set at precisely 21°. It's the ideal angle to knife through waves for the smoothest possible ride. At the same time, longitudinal "strakes" provide lift and throw spray away from the boat – keeping the deck dry. This legendary Haines Hunter hull design makes a huge difference to the comfort of all on board and delivers a performance that's nothing short of thrilling.
LEARN MORE
HAINES HUNTER CONSTRUCTION
There are no short cuts at Haines Hunter. Design, craftsmanship and more than 70 years experience come together in the factory to deliver true artisan boat building. In a temperature-controlled environment, every hull is made using hand-laid fibreglass GRP construction, a time-consuming process known to result in superior strength, rigidity and longevity. Out on the water it all comes together. Exhilarating handling delivers the thrills while superb control, at all speeds, fills owners with a sense of security and confidence.
LEARN MORE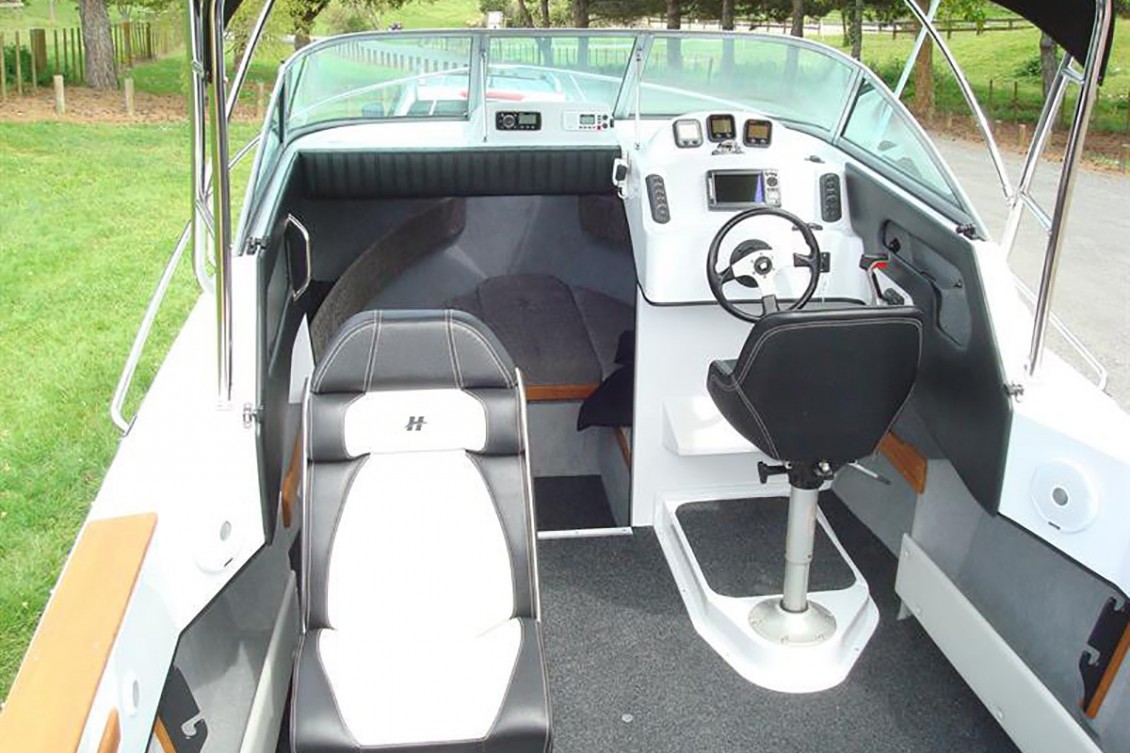 The SF660 is available with open or closed cabin (660c)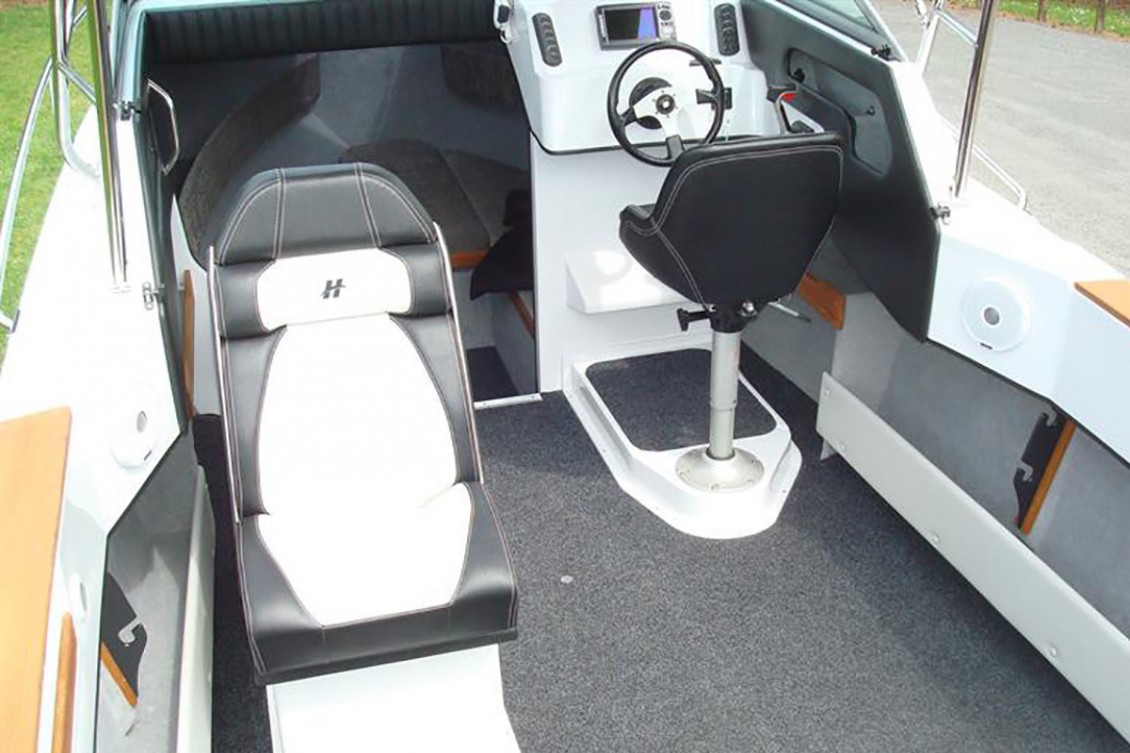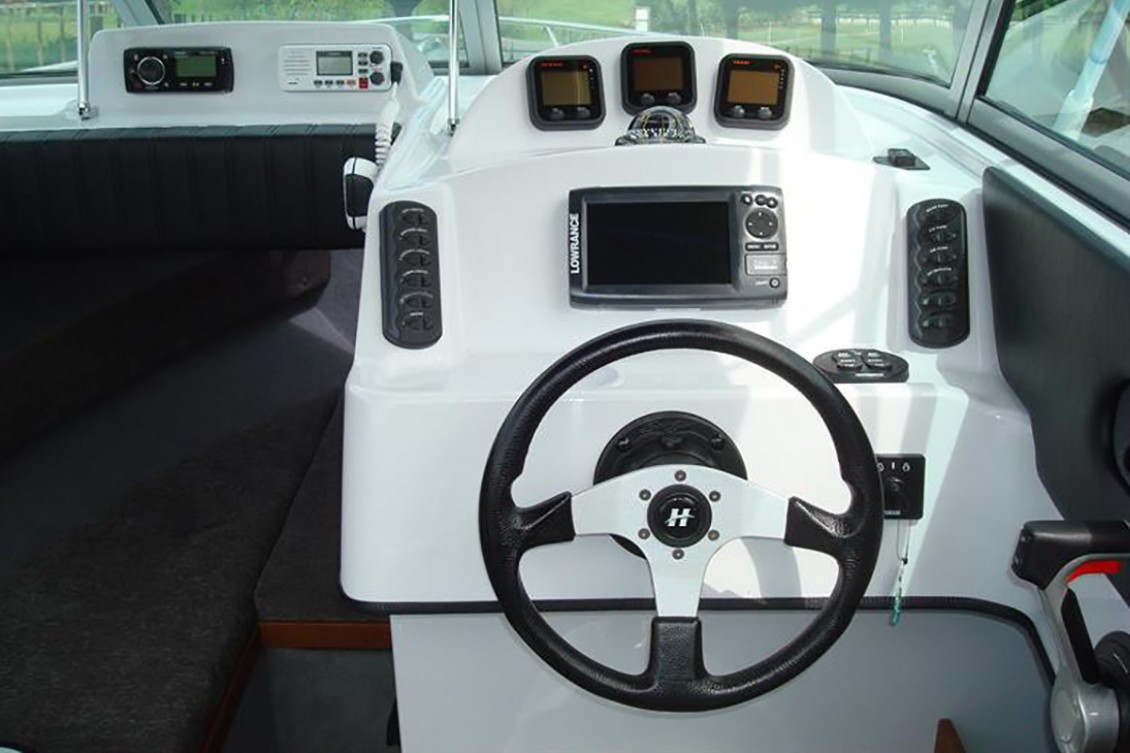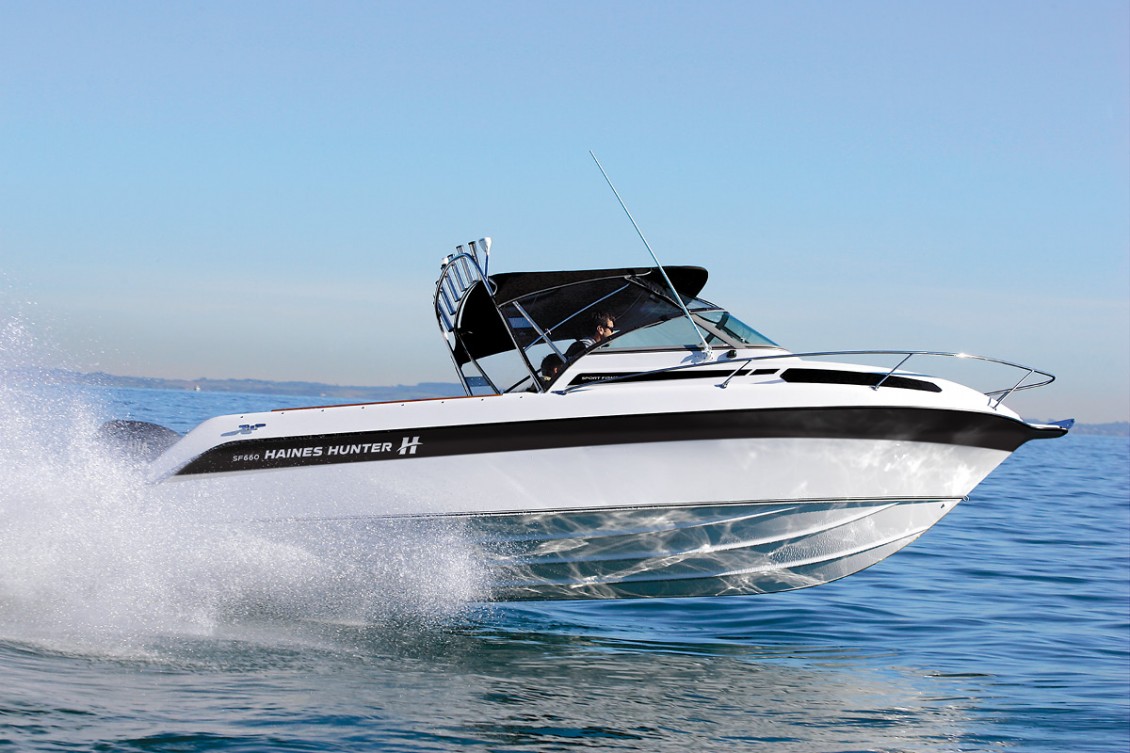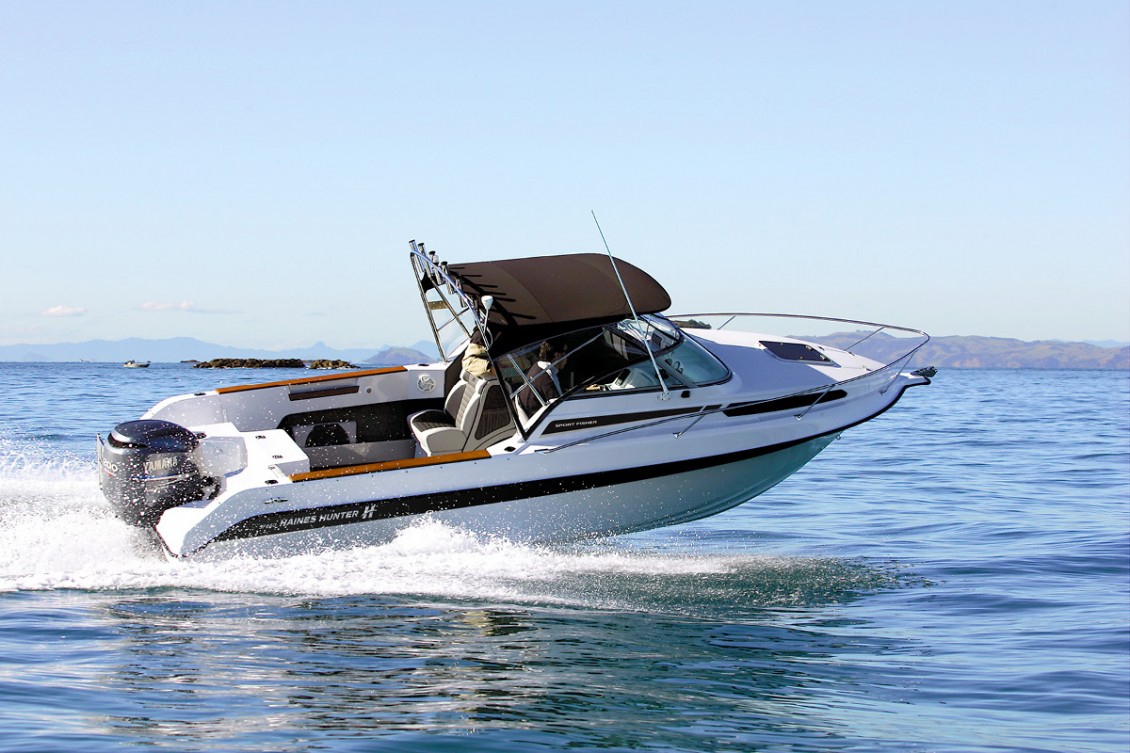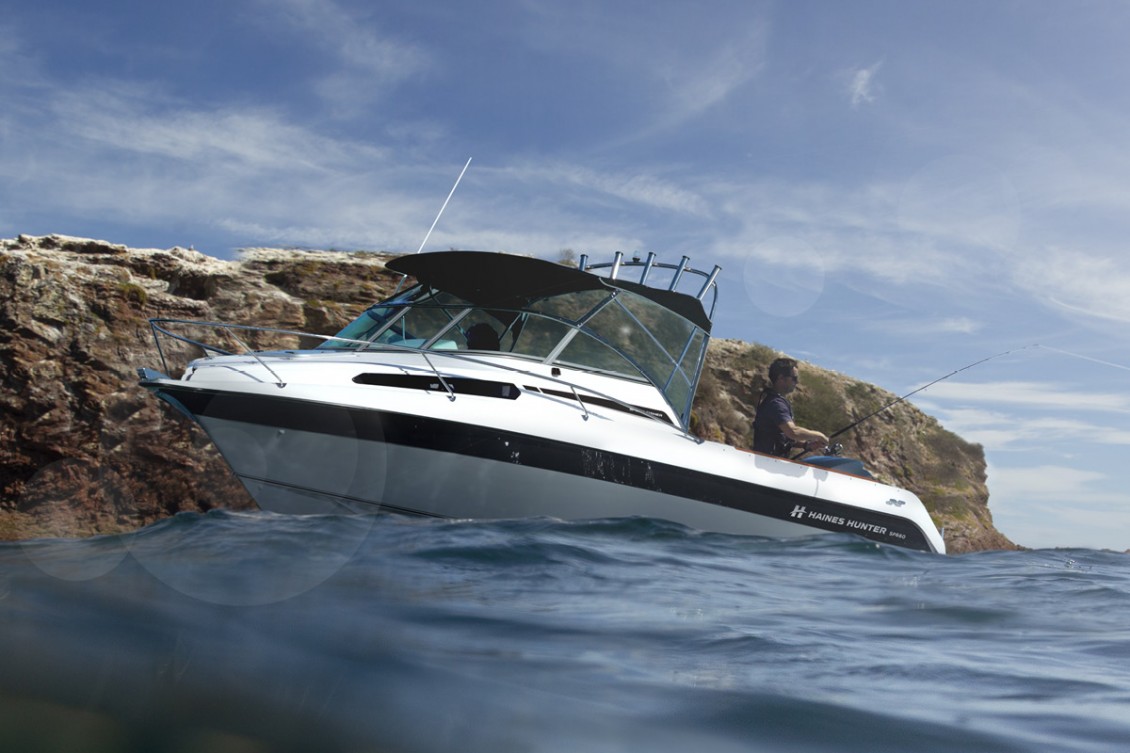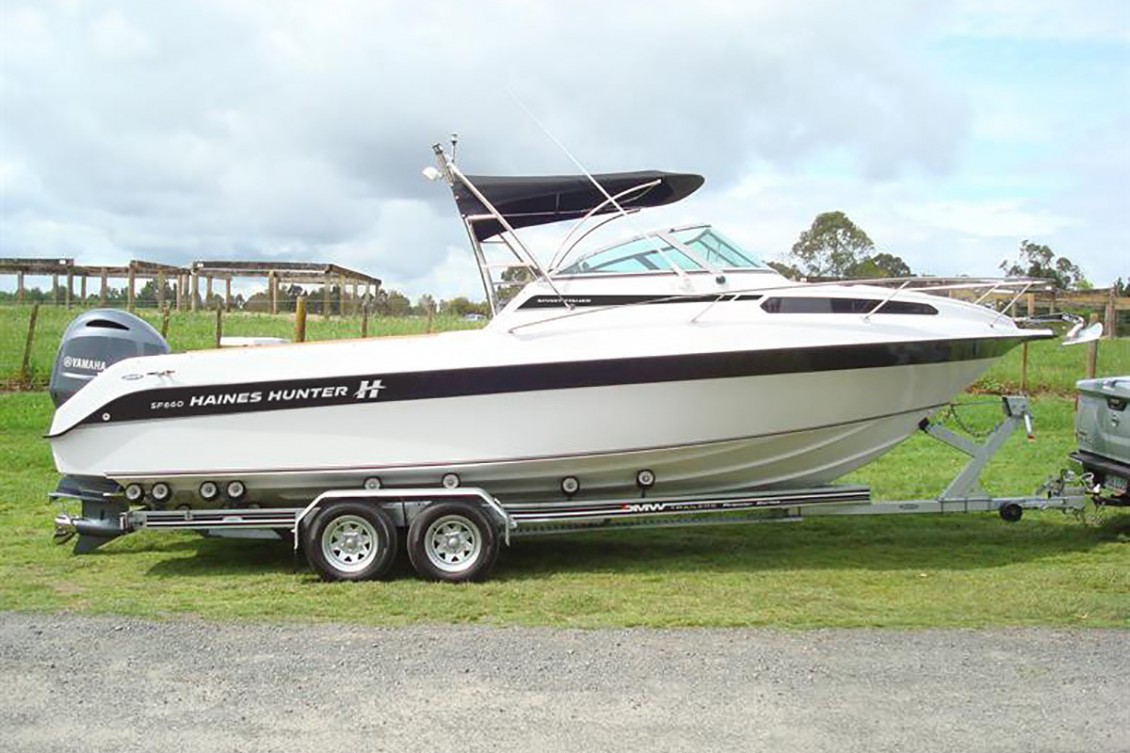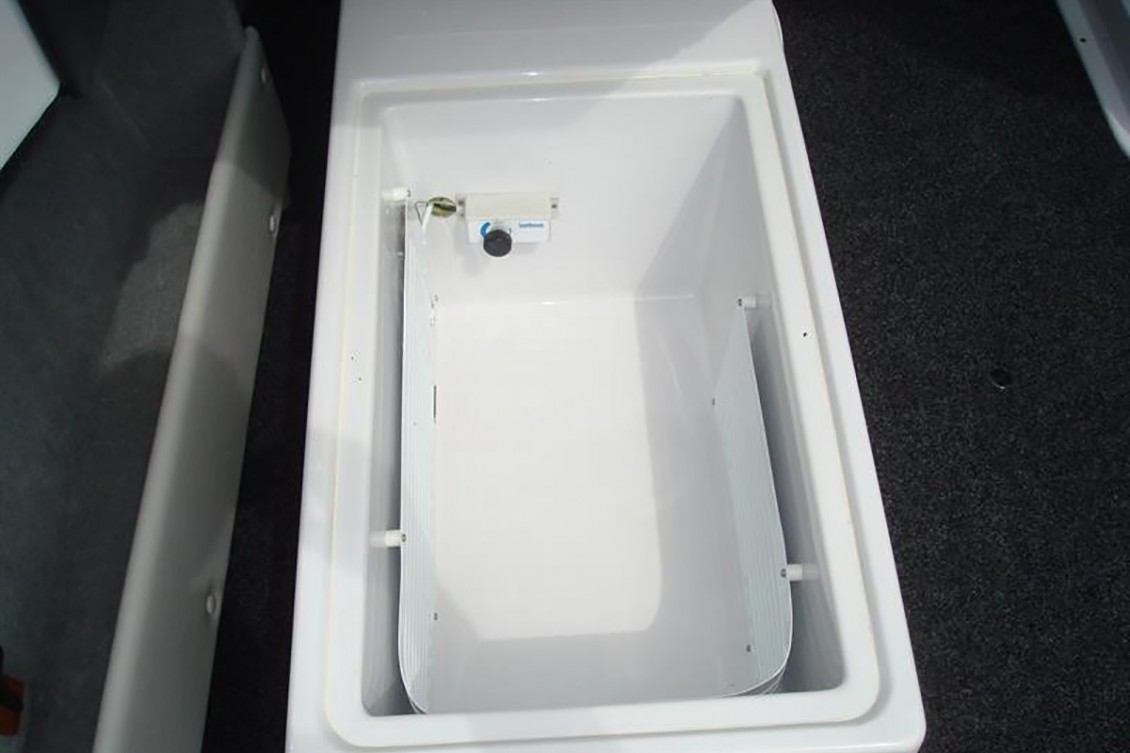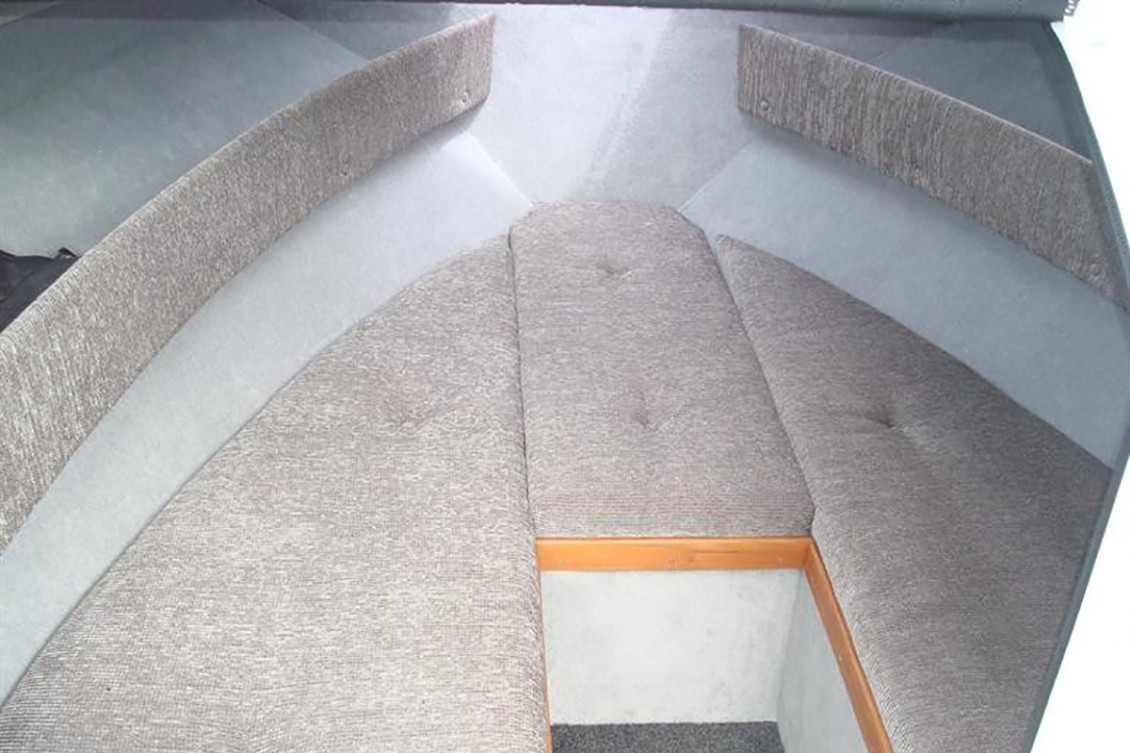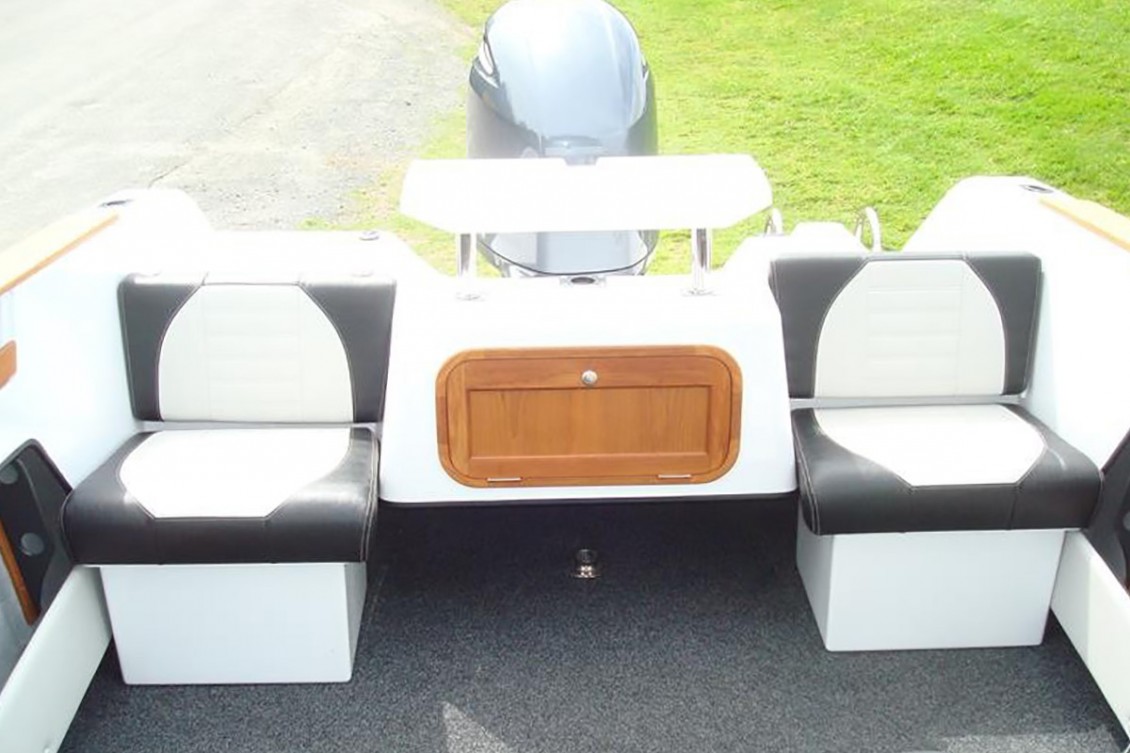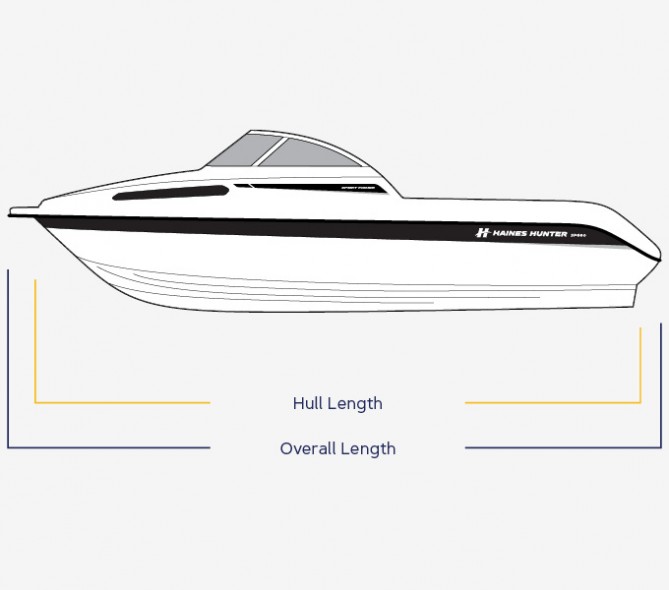 Haines Hunter measure the true length of the boat. We don't include the bowsprit or transom overhangs.
On Trailer Measurements
(including engine tilted)
Haines Hunter Deep V Hull
5-Year Hull Warranty
CPC Safety Rating
Portifino stern / boarding platform
Live bait tank
Stainless steel bowrail
Boarding ladder
Self-draining anchor locker
Brass keel strip
200L Underfloor Fuel Tank
Chrome plated bronze roller fairlead
Hydraulic steering
Toughened glass windscreen
Deluxe back-to-back seat
Adjustable softrider pedestal seat
Fish bin seats with squabs
Transom storage locker
Offshore foredeck hatch
Deck bollard
Stern cleats
4 x Rod holders
Navigation lights
Bilge pump
Battery isolation switch
Marine grade wiring loom with fused
Switch panel
Interior light
Cockpit lights
Teak cappings on coamings
Under floor stowage
Walk through transom
Note: Specifications and equipment may change at any time without notice. photographs shown may include non-standard extras. Please consult your Haines Hunter Dealer for specific model information. Gelcoats used are of the highest standard. The product is however subject to the effects of ultra-violet and some colour change will occur. It is recommended that a polish with a U.V. inhibitor be used to protect the surface.
Baitboard
Chemical Toilet / Porta Potty
Electric Marine Toilet
Fusion Sound System
Game Poles
Marine Carpet Flooring
Rocket Launcher, Folding
Saltwater Washdown
Ultralon U-Dek Marine Decking
Bimini Top w Rocket Launcher
Road Cover
Closed Cabin (660c Only)
Removable Cockpit Table
Rod Rack, Internal
Auxillary Outboard Bracket
Stainless Ski-pole
Automatic Power Capstan
Standard Power Capstan
2 Burner Gas Cooker
Centre Infill Squab
Live Bait Tank
Want to know more?
Contact us below or call +64 9 579 9661 to get a quote