Simrad® radio experts Kevin Soole and Leigh Armstrong explain some lesser known but handy functions.
They may look much the same as they have done for years, but modern VHF radios have become sophisticated communication devices with some useful functions that you might not be aware of.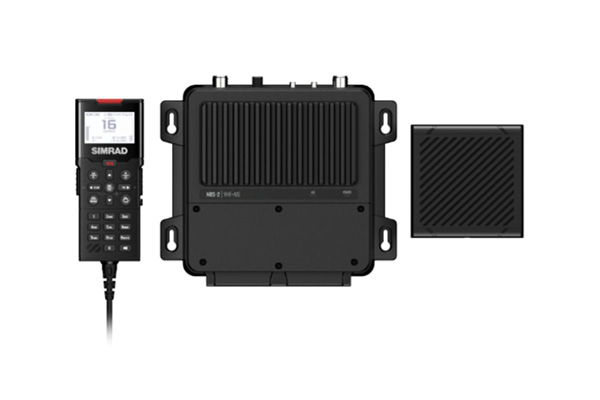 Audio Recorder
A simple but extremely useful function for heat of the moment situations where you miss what was said. "Our black box radios are always recording on the channel that you're on and can replay the last 60 seconds which you can fast forward or rewind," says Leigh. "A short press on the recorder button will replay that last 60 seconds, a long press will open the voice recorder menu. "It's particularly handy if you have missed a call sign or missed what someone has just said."
Hailer Mode
On some radios the hailer mode allows you to use the radio handset to use an outside speaker to talk. "It also has horn functionality," says Kevin. "In addition to being able to simply sound the horn, you can also use pre-set horn sequences. For example, if you are a sailboat that is either underway or at anchor in bad visibility it can make the appropriate audible signals automatically."
Handset Communication
Some radios can cater for additional remote handsets which can be used as an intercom. "This allows you to talk to a deckhand who is walking around and can be spoken to from the bridge using intercom," says Leigh. "I use the wireless handset on my lifejacket when I'm on my 9m boat as it means I can stay in touch as I move around the boat." "On family boats some people use the handsets to stay in touch with their kids who each take a wireless handset when they head out in their kayaks when the boat is anchored in a bay. "Alternatively, when you head ashore you can take the handset with you and if you are in wireless range of the vessel, you can remain in contact with the marine world through the VHF so you can still hear what's going on."
Track your buddy
A function that allows you to automatically transmit your position to a select group of up to five friends. "You could be out fishing with friends and you have found a really good spot that you don't want to broadcast over the standard VHF frequencies where it would be open for everyone to hear. In this situation you could use the Track Your Buddy function to automatically transmit each of your locations in the group to each other. This would then show up as little icons on your multifunction display so you can see where everybody is."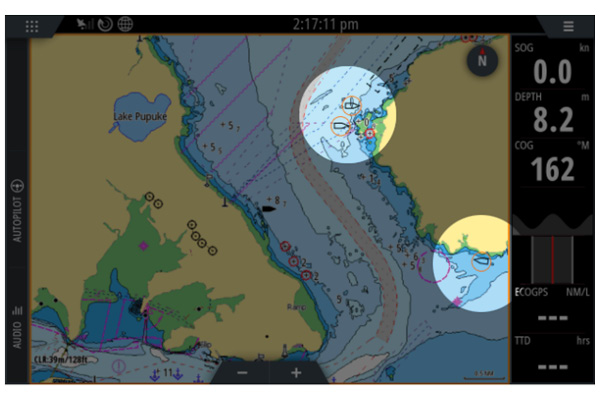 DSC Auto Channel Change
The auto change function makes communicating easier, quicker and more reliable. "If you select auto change, the radio will automatically change to the frequency that has been selected by the person that is transmitting," says Kevin. "So, if I was sending you a DSC text saying, 'let's have a chat and talk on Channel 67', I could put 67 into that message and if you accept the text, your radio would automatically switch to Channel 67. You can then just pick it up and start talking."
My VHF
Most Simrad VHF radios have a useful 'My VHF' feature. This feature provides a quick summary of the hardware and software versions and settings of the radio.
My VHF is accessed through the shortcuts menu by long press of the VOL/SQL selector.

Diagnostic pages
Diagnostic pages are also available that allow users to quickly see the status of the radio. There are pages available for GPS status, System Diagnostics and NMEA 2000 status.