The Tairua Boat Show is this weekend and HQ will be there with a full range of Haines Hunter's including the all new SP635 Hard Top and SF635 Soft Top.
Come along and catch up with the HQ Team. We'll be more than happy to chat about all things Haines Hunter or just to talk about your boat and experiences out on the water.
Located at the Tairua Marina on the East Coast of the sunny Coromandel Peninsula. Easily accessible at around 1.5 hours drive from Auckland, Hamilton & Tauranga.
The Tairua Boat Show will be held from Friday 13th August to Sunday 15th August. Find us in Area 'B'.
Entry is $10 and under 16's free. Tickets are sold at the gate only.
We look forward to seeing you there!
Where & When
Area 'B', Tairua Boat Show
13th - 15th August 2021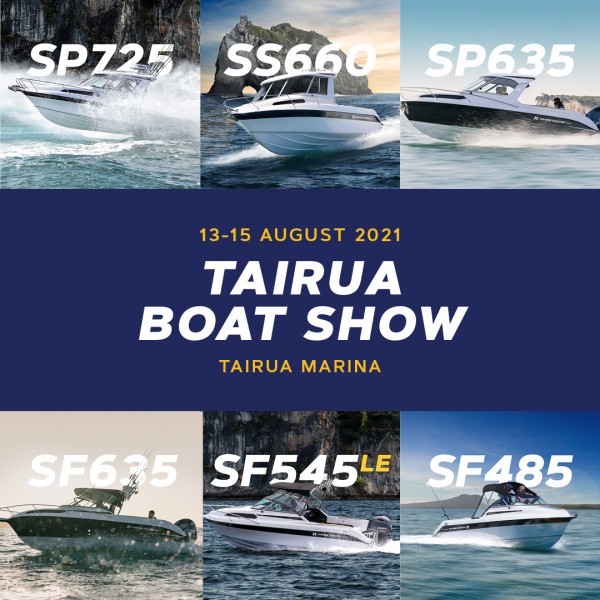 We'll have an exiting lineup of Haines Hunter boats on display at the show.
Click the links below to learn more about each boat:
SF485 / SF545 LE / SP635 / SF635 / SS660 / SP725