Fishing legend Bruce Duncan aka. Captain Swish shares some of his knowledge to make the most of your day on the water. Bruce's first memory of 'fishing' was chasing a Snapper around a rock pool at Opononi in the Far North, a regular Duncan family holiday haunt. Bruce says his late mother Jean was the keenest of them all, using a hand-line off the wharves and rocks.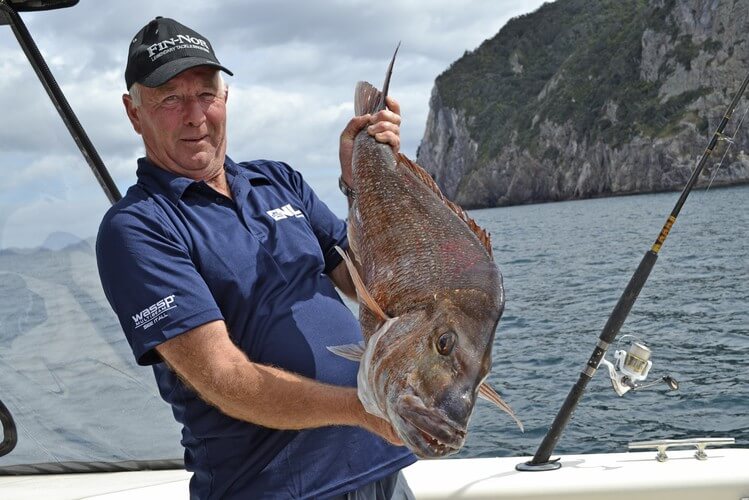 TIP ONE
Kingfish can be the most frustrating and infuriating of fish. They'll even leave live baits to take scraps thrown off the back of a boat. But drop a scrap over with a hook in it and they won't go near it!
There are, however, a couple of things you can try to fire up Kingfish. Firstly, if you have a wash-down pump, squirt it at the water and then high up to make it appear that it's raining. This seems to confuse kingfish into thinking there is a bit of a work-up on the surface so they are more likely to take live bait.
Secondly, if Kingfish are taking scraps, cut up three handfuls of bait - with a hook in one ready to go. Throw the first hand full hard into the water close to the boat, and watch how one or two Kings start ripping into it. Now do the same with the second handful and you will notice they get really fired up competing to get the free feed. Now, with the third-hand full place the bait with the hook in the middle, squeeze it tight and drop it over. Kingfish are so aggressive that 9 times out of 10 you will have a hook-up within a few seconds. But don't forget to have the rod ready to go!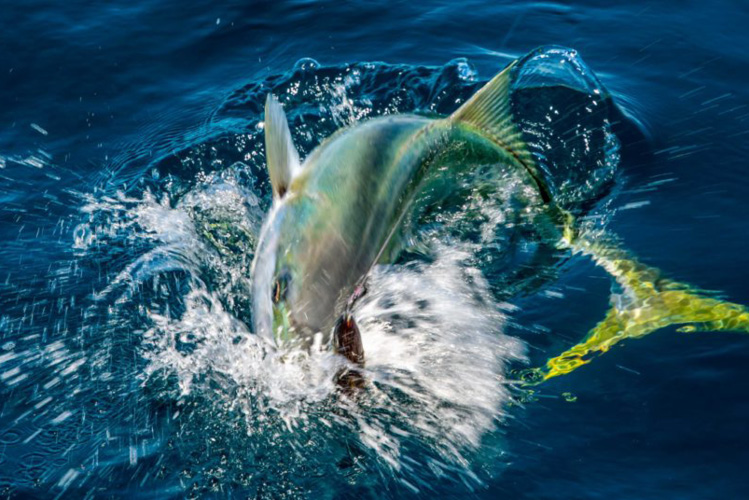 TIP TWO
Fresh bait is always best - if you can catch it! Get the kids involved and drag a net on a sandy beach. It's a whole lot of family fun and you can get a bucket of free bait as a bonus.
Just take some bread or bran, pre-soak it then mix it in the sand. As you are laying the net out on the beach toss a few handfuls out to get the bait fish in close to the beach. (Reason for the sand? It makes the bread sink so you don't get all your bait food taken by seagulls).
No matter where I fish I drop a baited Sabiki rig with a heavy sinker attached directly below the boat - so that it doesn't get in the way of the other lines. The moment it hits the bottom make sure you wind it up at least a meter to avoid catching baby snapper. Kids that are kept busy don't get bored and they also get a huge buzz when they see the bait fish they netted at the beach catching dad a snapper.
TIP THREE
You will be amazed at where fish can be lurking. On bright, sunny days you'll often find them amongst boats anchored in shallow water close to shore. I have caught many a big snapper and kingfish in less than a metre of water. Remember, if you don't have bait in the water, you will never catch a fish.
Even if I'm having a family day out on one of the islands, once ashore I'll push the boat out and throw in a floater, which is simply a baited hook tied to the end of a line. I leave the rod in the holder and go back to the family. With no resistance, the bait (preferably strong baits such as mullet or Kahawai) floats around on the bottom. This attracts bait fish and the commotion of them feeding on your bait drags in the bigger fish. If you don't give it a go you will never ever know!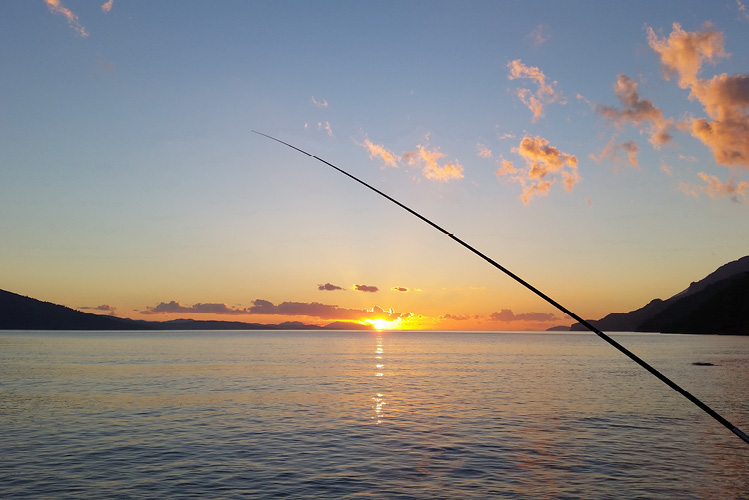 TIP FOUR
I am often asked where I got all my knowledge of all things fishy but it's simply been a matter of observation down the years. As a kid, I swam and snorkelled at every opportunity - be it on a sand beach or rocky foreshore. I saw how different types of kelp held different food such as snail crabs etc but also what sort of bait fish were attracted to certain areas. Sandy beaches appear lifeless till you put your head underwater and see the range of bait fish from sprats piper to Kahawai. This gave me the first clue - there has to be something to feed on for fish to be attracted to any area.
If you're in a rocky kelp-covered foreshore take time out at low tide to slowly steam around the area with an eye on the sounder. If you find isolated rocks covered in kelp look at what direction the wind and tide need to be and how far off the shore to anchor to be able to cast a bait towards the target area. Over time you will build up a database as to where you can fish in all conditions.
Fish the change of light. You may not realise but the angle of the sun affects the way we eat and the same applies to fish. From around 5.30 at both dawn and dusk, the refraction of light (the angle at which the sun's rays penetrate the water) starts to change. This triggers the need to feed.
Putting this to the test a charter skipper and I watched the sounder as we went to our chosen spot with very few fish showing in the channels. At 6 we pulled the pin and headed for home, having caught a feed. Tracking back on the same course left on the chart plotter, the area that was previously devoid of fish was now filled with them. It was just like the motorway - slow during the day but packed with people wanting to get home for a feed in the evening.
With a lot of noise from boats, traffic fishing can be slow over summer but things often improve suddenly with the change of light.
TIP FIVE
Safe trouble-free boating is no accident. My boat and motor need a service just once a year so I took the boat in for a full service from stem to stern during the less busy winter months. Under no pressure, the service team run through and check every single thing; flares, trail lights, batteries…the lot – giving me great peace of mind. Come summer I am all good to go. Think about it, trying to get a service in the summer months is often a hassle so do it during the winter.