For many boaters, longer days, lighter evenings and better weather signals the start of the rush to get back on the water. It's an exciting time contemplating getting back to the water and enjoying those good times afloat that one can only dream about in winter.
However, your boat has probably been laid up or relatively inactive for some time, and it is good practice to prepare it to ensure a trouble-free time on the water. There's also good logic in taking some time out for yourself, to ensure you have everything needed.
Here's a simplified check list of the things you should potentially think about when getting ready for the season ahead.
Preparation
Making a plan before launching your boat or using it for the first time in the year is key. Call your marina, harbour or service centre to secure and organise any required work and schedule your time accordingly. This is the busiest time of the year for everyone in the marine industry, so it is sensible to secure any services needed, as early as possible.
If you maintain the boat yourself, then make a visit to run over all the systems. Make notes of anything required so that you can order spares and maintenance items in good time and identify any problematic issues.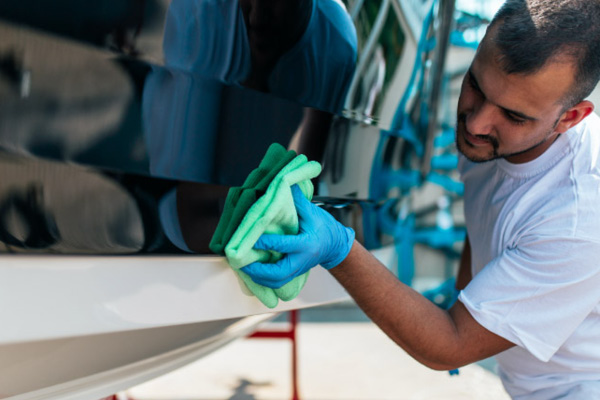 Safety equipment
A review of all safety equipment on board your boat, or in storage is essential. All kit should be in perfect order. Check the expiry dates of items with a finite lifespan such as flares and lifejacket lights and those that need regular servicing such as liferafts and lifejackets. If in any doubt, replace equipment or seek professional advice.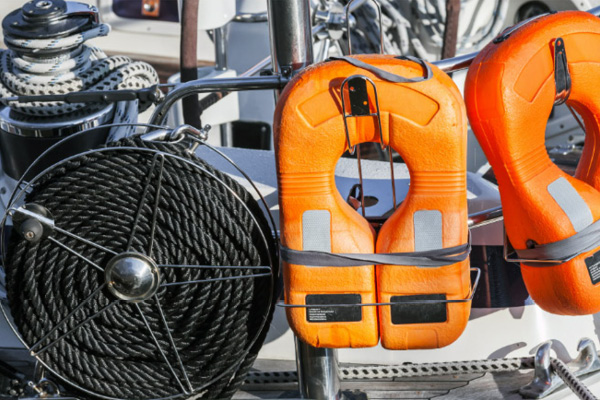 Engines and machinery
Look for tell-tale signs of problems, such as splits, cracks, corrosion or other forms of damage. If it is impossible to start your motors, perhaps if the boat is ashore, still check that everything is moving freely. If your machinery is winterised then organise the work to get it re-commissioned.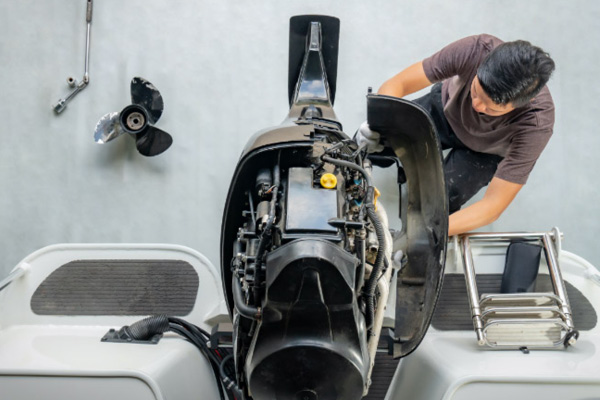 Fuel system
The fuel aboard your boat can deteriorate in the winter.
With diesel there is the risk of water ingress through condensation on the tank sides which in turn can promote the growth of 'diesel bug' – a term describing microbes and fungi that actually thrive in diesel and can form a jelly-like mass that will clog fuel lines and filters. Petrol, particularly if stored as a two-stroke mix with oil, can go stale and will also get contaminated with water.
The lesson here is inspect as best you can all of your fuel systems, consider dosing diesel with a specialist biocide treatment and use fresh petrol if practical to arrange.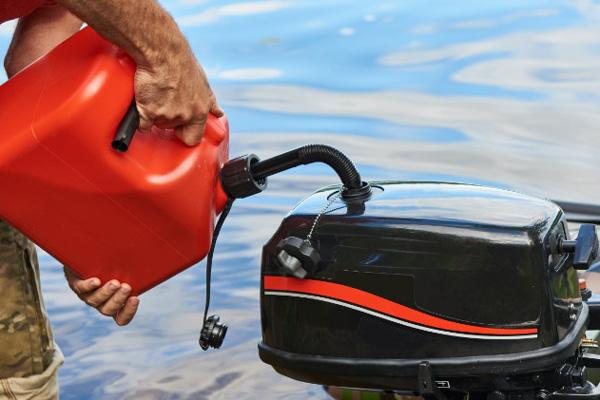 Batteries and electrical systems
Examine wiring, connections, switchgear to ensure there is no corrosion, loose terminals or fraying. Check electrolyte levels in batteries if applicable and see how well they are holding their charge – they will typically be less efficient in colder months. Essential spare parts should be ready and available in your toolkit, such as fuses and spare bulbs.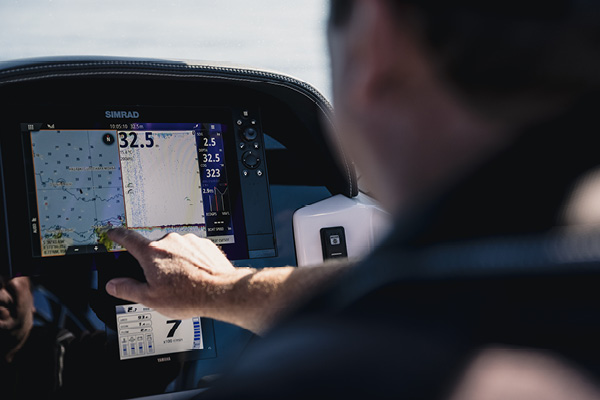 Electronics
Power all marine electronics systems up and ensure they are working correctly. If any of the equipment is exposed to the elements, give it a gentle clean according to manufacturers' recommendations.
If you regularly disconnect bracket-mounted marine electronics from the helm and leave exposed plugs open to the atmosphere, ensure the connections have not corroded over the winter.
Carefully check the condition of your marine VHF antenna for any damage inflicted over the winter.
Hull and deck
Check for any issues that may have occurred over the winter, or any damage that you meant to put right last summer. Fixing things will typically be easier when you are ashore. If you antifoul your boat, then plan the work in accordance with the applicable regulations for your country and at a time relative to your launch date according to the paint manufacturer's recommendations.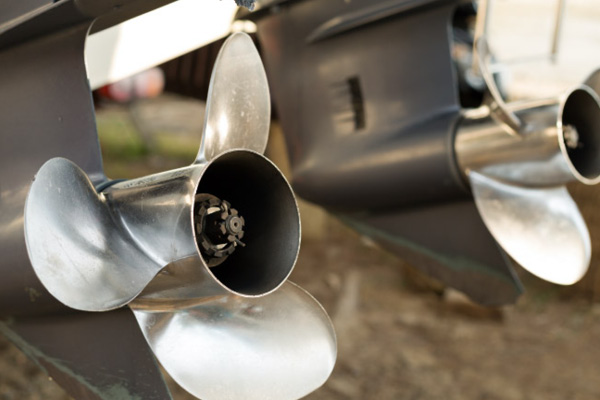 Deck equipment
If your boat is left in the water, lines (ropes), fenders and deck fittings will have taken some wear and tear, so inspect them all and mend or replace as needed.
Even if stored ashore, your mooring equipment may be dirty, so give everything a clean. Apart from making ropes and fenders look and feel much nicer, you will prolong their life if cared for.
Test the operation of your anchor and ensure the chain flakes out correctly. If you have a tender, then check it carefully to ensure it is serviceable and also inspect the bathing ladder, to ensure it is secure and working as expected.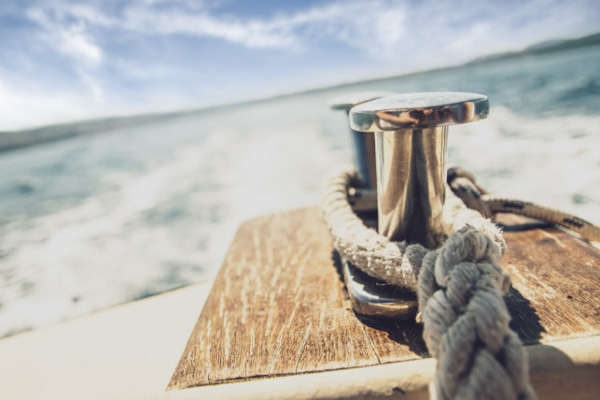 Trailer
If you trail your boat then it's important to ensure your trailer has a full check for the tow hitch, lights, brakes, tyres, cables, winches and securing straps. If the full weight of the boat and trailer has been on the tyres all winter, check carefully for deformities.
Plug in your trailer hitch electrics and ensure they are all working as expected.
Did you change your car this last winter? Then don't forget to order a number plate for your trailer.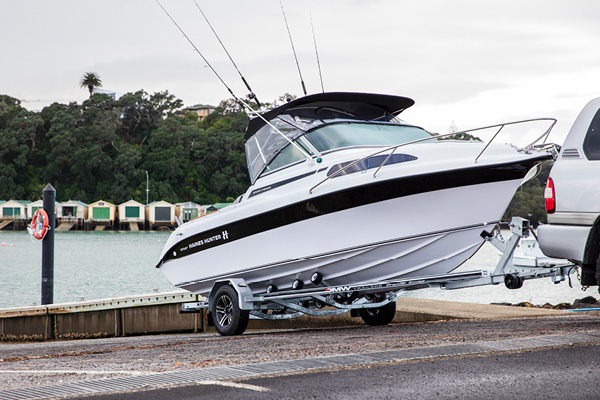 Documentation
Run through all required paperwork, licences and insurance to ensure everything is in date and relevant for the seasons's boating plans.
If you plan to do any boating between the UK and EU, be mindful that Brexit means you'll need to be aware of new processes and paperwork requirements. Given that 2021 will be the first time authorities across all affected countries will be exercising new controls, work on the basis that it will be a very good idea to carry evidence of the boat's VAT status, its registration, home port details and so on.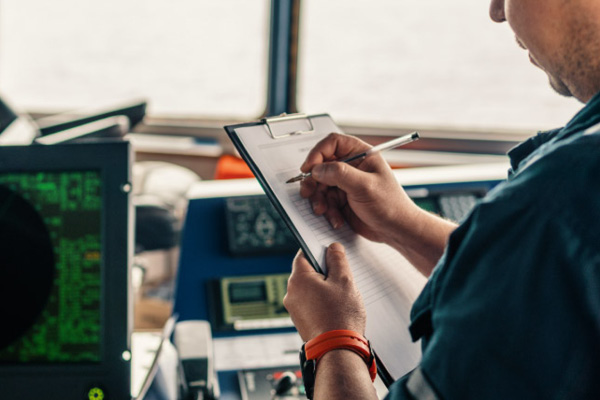 First trip out
With everything in place and the boat back out on the water, plan a gentle first trip out in settled conditions to check that everything is as it should be. You can also use the time as a refresher to ensure you have remembered how your boat and its equipment operates.
The season lies ahead – thanks to your preparation you can now get on with the fun!