The results of the latest Trusted Brands survey for New Zealand are out, and Yamaha has been named 'The Most Trusted Marine Engine Brand' for the fourth year in a row.
Reader's Digest commissioned Catalyst Market Research to survey New Zealanders' opinions of a range of NZ brands.
Reader's Digest Australian editor-in-chief Louise Waterson says being a Trusted Brand top place getter is a great achievement, well deserving of acknowledgement. Consumers appreciate being able to turn to brands they trust, especially in challenging times.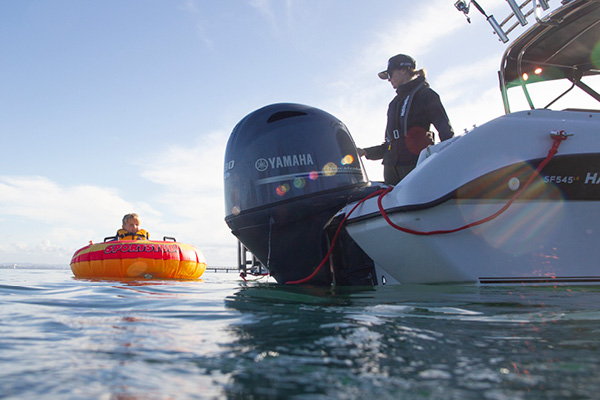 "This is an unprecedented time in history right now and trust has never been more tested in our community. Consumers have turned to those trusted and familiar brands for themselves and their families," says Waterson.
The Trusted Brands survey (now in its 21st year) has grown to include 69 categories of products and services.
Having operated in New Zealand for over 30 years, the win is a reflection on the strength of the Yamaha outboard brand, and the breadth and high standards of Yamaha's 40+ Dealer network.
Yamaha's engineers have become renowned for the relentless pursuit of a more satisfying boating experience for its customers. As a result, Yamaha outboards have become synonymous with innovation, performance and its much talked about reliability.
"We're thrilled that consumers have put us as their most trusted marine brand for the fourth consecutive year. As a truly Trusted Brand, Yamaha focuses on developing durable and high-quality outboards that customers can rely on," says Richard Shaw, National Marine Manager for Yamaha Motor New Zealand.
Catalyst Research surveyed a representative sample of 1,601 New Zealand adults, selected to reflect the demographics of the general population. They were tasked with completing an on-line questionnaire.